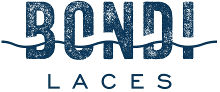 Bondi Laces are designed with all of the qualities we believe you would love to see in a quality pair of shoe laces, and have eliminated all the problems with existing shoe laces. All Bondi Laces are constructed with a highly durable polyester weave and reinforced with a dual nylon core, as a standard, all Bondi Laces laces are tipped with polished copper in 3 distinctive finishes of silver, gold or rose gold. We offers a wide variety of colours and patterns all of which are inspired by the Australian lifestyle. We're so confident of the quality of our laces and we want you to be too, that's why all Bondi Laces are backed by a 10 year guarantee.
There are no products matching the selection.
This is a static CMS block displayed if category is empty. Put your own content here.