Gifts For Men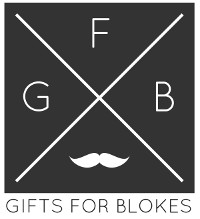 Men can be notoriously hard to buy for. How do you find a gift for the man who has everything? Our gifts for men will put an end to the frustration with our wide array of gift ideas. How many times has Dad told you all he wanted was socks and undies? Or your husband has merely shrugged his shoulders when you enquired what he would like? Whether it's for a stylish new-age guy or a bloke's bloke, you'll find a present to suit here.
There are no products matching the selection.
This is a static CMS block displayed if category is empty. Put your own content here.